S-CONN Organizational Chart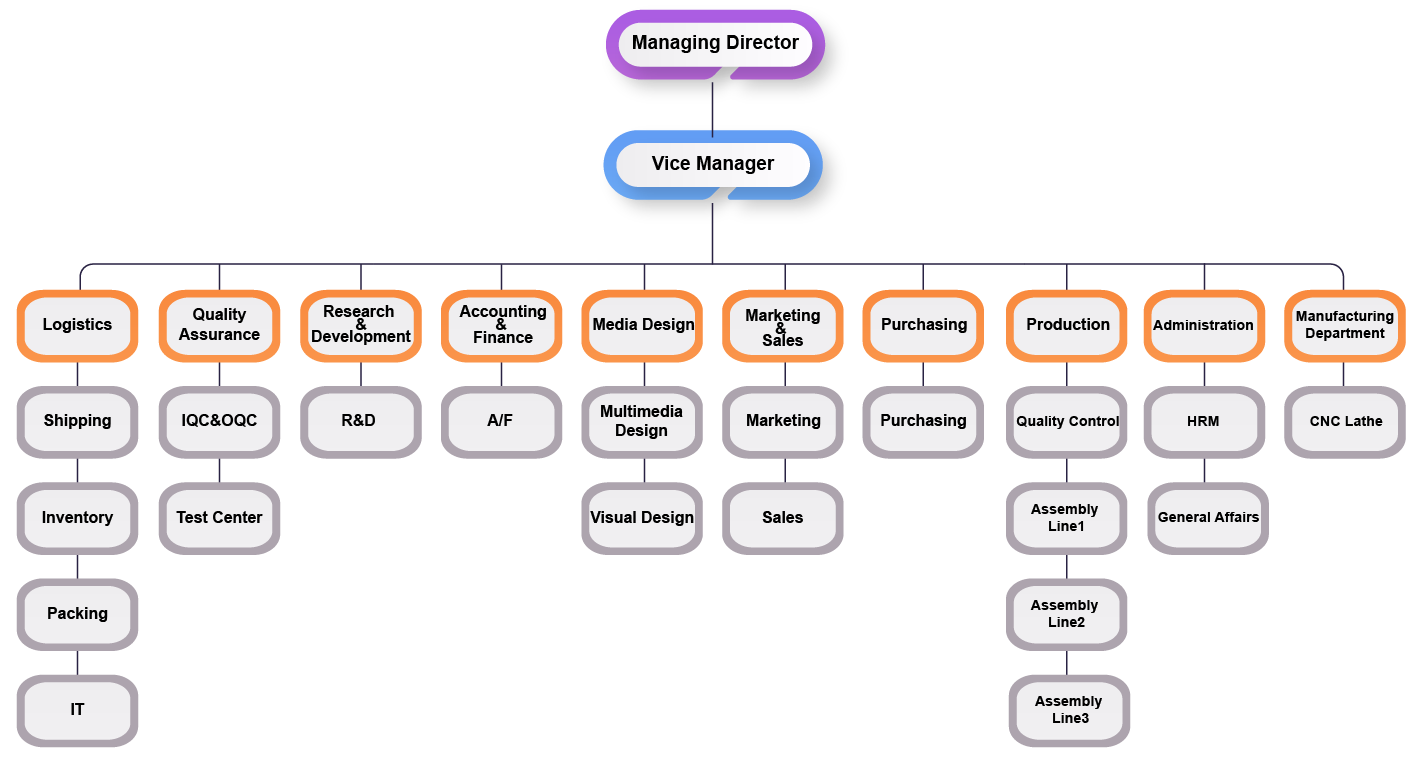 A reliable and trustworthy interconnection solution provider
The history and development can help our valued customers know our path and achievements.  Also knowing the planning and outlook S-Conn will explore before final countdown for the new digital era.
Through the hard working and experience since 1990, we earn a reputation through global customers in either OEM or ODM.  Customers cover a broad array, such as manufacturers, system integrators, equipment suppliers and distributors.  Through the strong engagement with customers, the more we develop it, the more we know how significant the interconnection solutions play the role to elevate our living environment.
Customers' demands always enhance our team to think how to innovate and improve our management, knowledge and technical skills.  To provide customers highly competitive interconnection solutions and more value-added services to handle increasing requirement for data transfer, a cable assembly line was set up in 2002 to concentrate integrated service for signal transmission.
Since our global customers expected S-Conn to provide more value-added services to resolve unprecedented manufacturing solution, we devoted ourselves to extend the product range from RF part to turned part which includes both metal and plastic material during the past years.
Core Assets
The staff is the most valued assets as they always play the ever more crucial role in our organization. Their excellent devotions stem from discipline, diligence and passion. The regular training programs and motivating seminars are held to boost their ability and several incentive plans to appraise them with rewards and award.