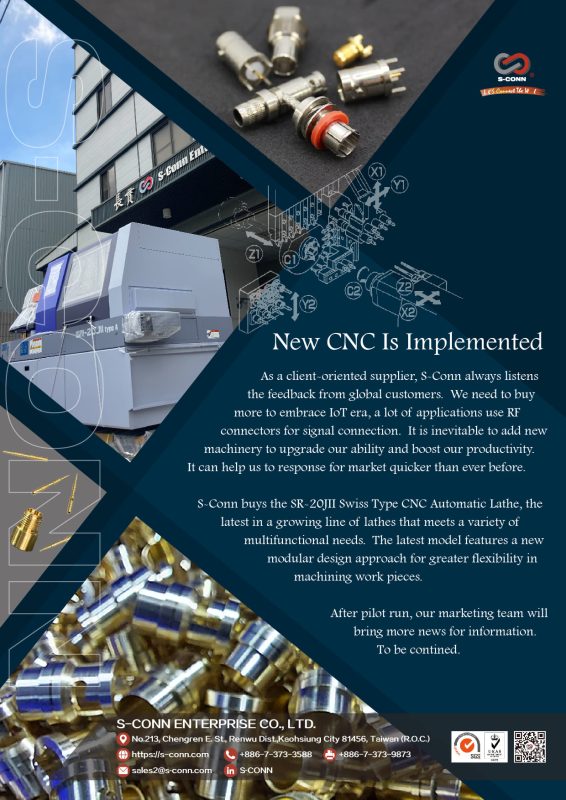 As a client-oriented supplier, S-Conn always listens the feedback from global customers.  We need to buy more to embrace IoT era, a lot of applications use RF connectors for signal connection.  It is inevitable to add new machinery to upgrade our ability and boost our productivity.  It can help us to response for market quicker than ever before.
S-Conn buys the SR-20JII Swiss Type CNC Automatic Lathe, the latest in a growing line of lathes that meets a variety of multifunctional needs.  The latest model features a new modular design approach for greater flexibility in machining work pieces.
After pilot run, our marketing team will bring more news for information.  To be continued.